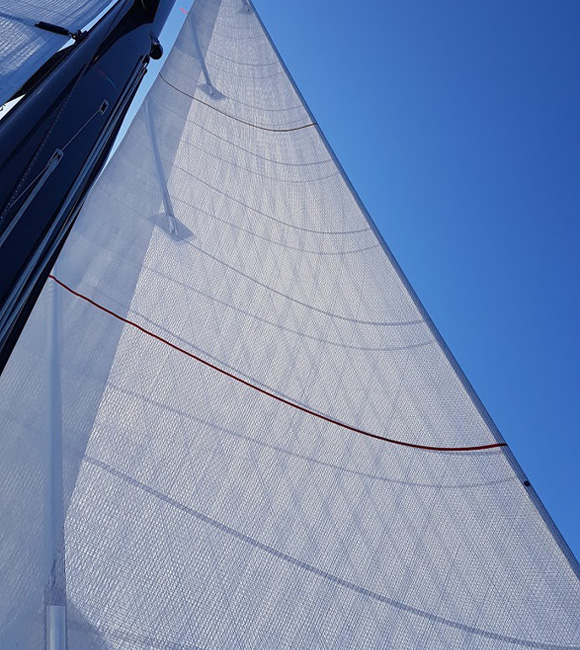 Сoverbrush
Printed UV protection for rolling genoa.
Innovation from ABS advertising studio: In 2004, we developed the CoverBrush process, which protects the leech and foot of the rolling genoa from damage caused by UV light. The protective tyre of the sail is coated with a UV-resistant special paint without changing the profile. A method suitable for both new and used sails. UV protection with CoverBrush - amazingly simple and highly effective.
The advantages at a glance:
little additional weight (60g/m2) and gentle on material
no formation of wrinkles as with gluing on or sewing on
no warping of the leech ("claw";)
no influence on the sail level
Color freely selectable (for example original color of the sail)
Test winner: Our CoverBrush process also impressed the experts of the trade magazine "Yacht";. In a test of all protective edges used on the market, our solution took first place. During the last 15 years many well-known sail makers and end customers all over the world have convinced themselves of the high quality of our CoverBrush protection system. When can we count you among our customers?
Coating without
profile change

In the CoverBrush process, the material is coated in such a way that there is no change in the profile. You will certainly not feel the difference!

Professional
handling

Our entire team offers you a professional service: from initial consultation to quality control. Because your satisfaction is close to our heart!

Application almost
invisible

The CoverBrush coating is so thin that it is hardly visible. Our customers can also freely choose the colour, for example the original colour of the sail.

Super light
and flexible

CoverBrush scores with its low weight and high flexibility. With only 60 g/m2 this method is a clear favourite compared to conventional systems.

Durable and
UV-resistant

By using UV-resistant special inks, CoverBrush offers lasting protection against damage from UV light. An advantage that inspires our customers!

know-how from
home and abroad

Sail makers from all over the world are already convinced by CoverBrush and have had more than 1,300 sails coated by us in the past 15 years.
references
1.300 sails in over 15 years
Many small and well-known sailmakers have been convinced of the great advantage of CoverBrush to other protection systems and have over the last 15 years more than 1.300 sails coated by us.
Protection against UV damage
Color freely selectable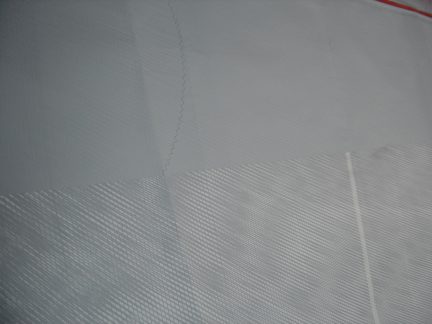 UV protection in sail colour
Hardly visible, but efficient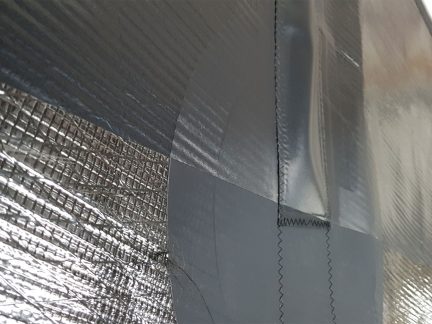 Innovative coverbrush
On powerful foil sail
complete printing
To protect sails and seams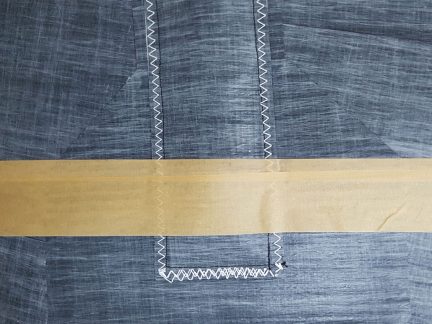 Preparation of rolling genoa
Careful and gentle processing
Professional solutions
100% protection with best optics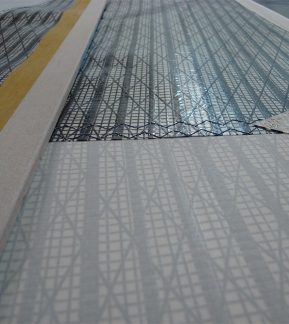 Coverbrush UV protection
Laminate sails with taffeta